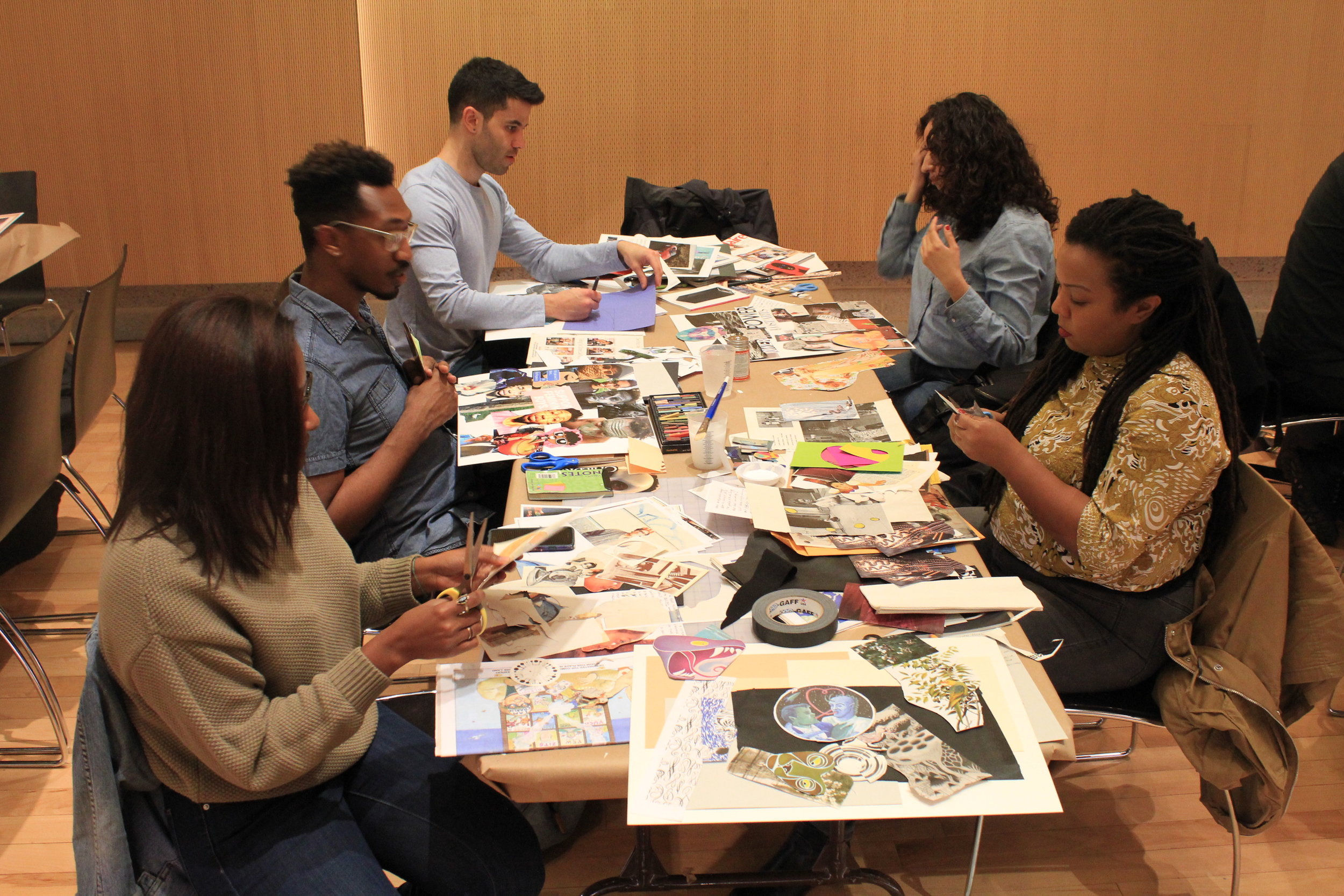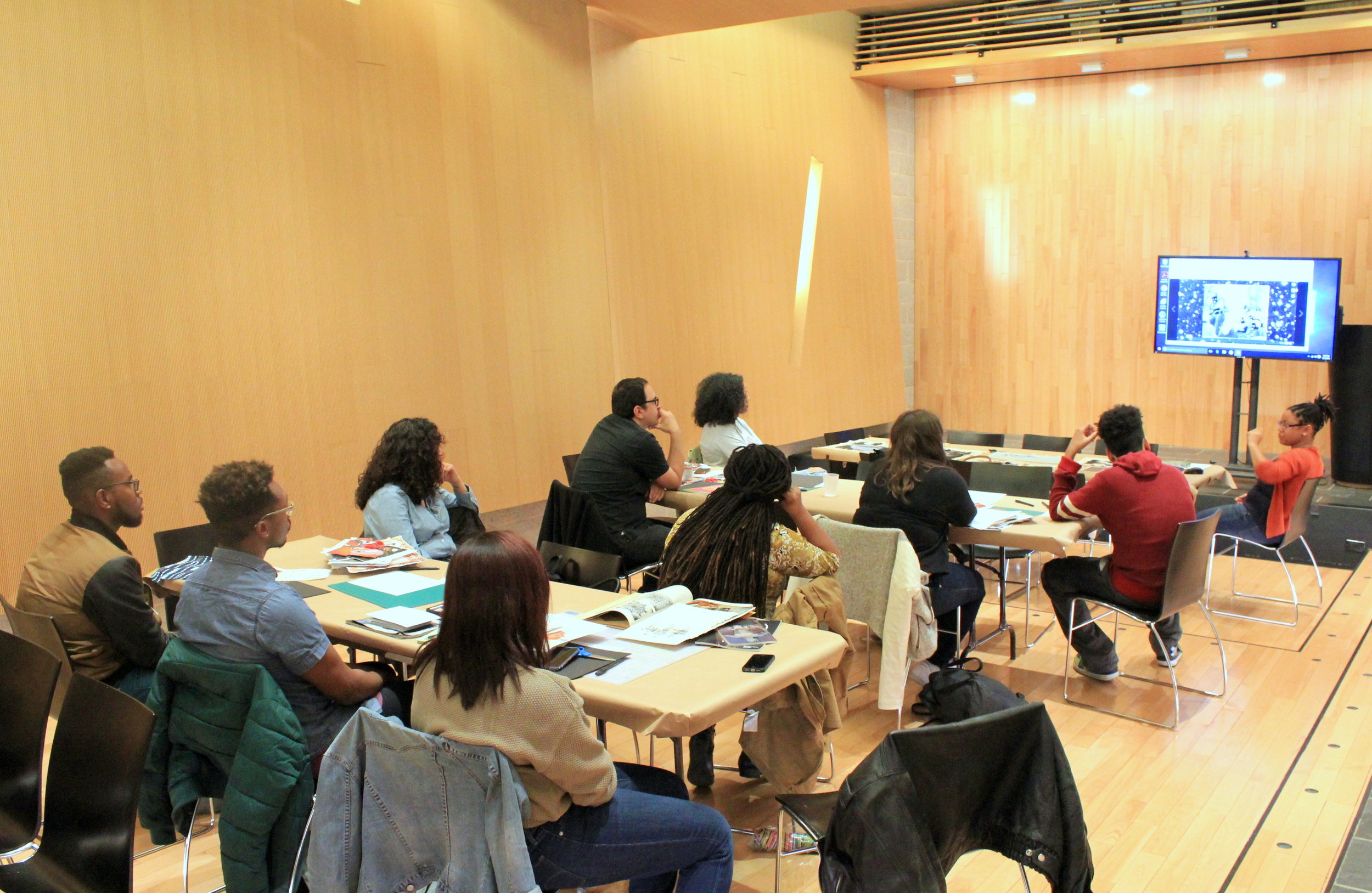 Studio Squared is a series of informal art-making workshops aimed at making a wide range of studio practices accessible to adult audiences. Each workshop focuses on a particular theme and creative process inspired by our exhibitions, and explores methods of creative production through an experiential approach.
Designed as a dynamic site for self-exploration, this Studio Squared features Focus artist Ariel Jackson, who will lead participants through her practice of processing trauma through the creation of fictional narratives. Employing personal photographs, paper, fabric and paint, the workshop invites participants to brainstorm traumas, small and large, as a primer for producing layered works that speak to the complexity of the human experience. In the safe space that the workshop creates, participants will be encouraged to share the experiences that have shaped who they are, how they identify and who they might want to become.
The program will begin in the Museum lobby with an artist-led tour of Jackson's video meditations, The Origin of the Blues (2015), What Are the Blues (2015) and Blues Note: Feelings 01 (2015), during which she will discuss her processes for sourcing imagery and language. The program will then move into the Theatre, where the workshop will take place.
Thanks to the generous support of Target, Museum admission and public programs are free and open to the public on Sundays. Please click here to pre-register.
Refreshments and supplies will be provided; however, please bring copies of family photos, newspaper/magazine clippings or any other 2-D materials you'd like to incorporate into your collage!
Ariel Jackson is a multi-media artist who works and lives in Brooklyn, NY. She grew up in New Orleans, LA and after experiencing Hurricane Katrina began using her body as a vessel to testify about sociopolitical traumas and situations. She develops characters to create testaments using allegorical abstract language aided by a collage of media and craft materials. Her most commonly used character is 'Confuserella' a Panfrikan who traveled through space to Plastica after the blues came in. On Plastica Confuserella graduated with a degree in finding the blues. Since then Jackson has been documenting her travels and memories. Jackson's work stems from a desire to create a safe space for testaments outside of the mainstream media and create alternate narratives for maneuvering and exploring sociopolitical traumas via group identity, memory, cultural propriety and individualism.
Jackson earned a BFA from the Cooper Union for the Advancement of Science and Art in New York 2013. She participated in the Bruce High Quality Foundation University's Summer Emerging Artist Residency Program in 2015, and is currently a Van Lier Fellow in the Visual Arts Program at Wave Hill. Jackson's work has been shown at the Schomburg Center for Research in Black Culture, Bronx Museum, Susan Inglett Gallery in New York and Museum of Contemporary Art Detroit.