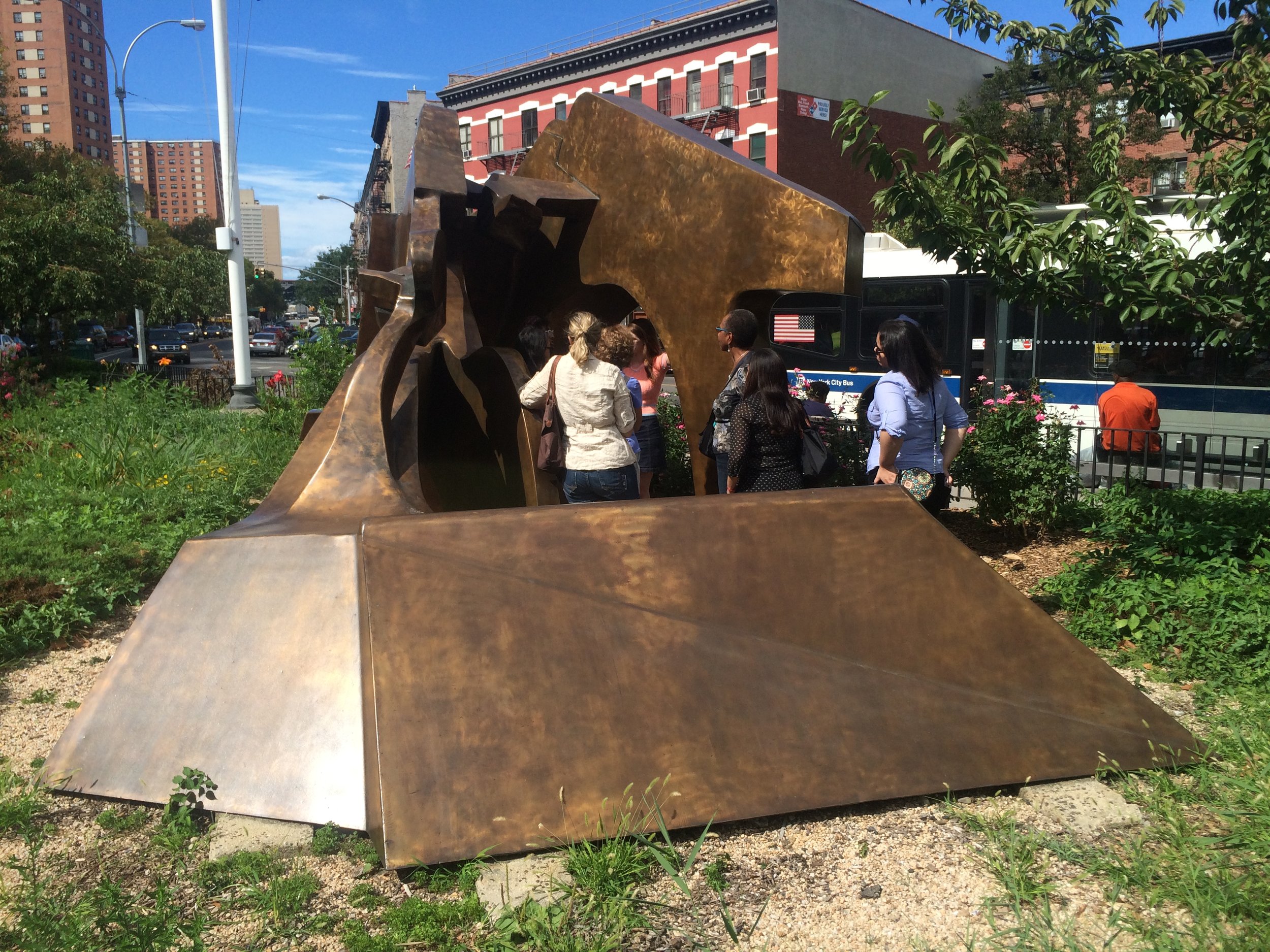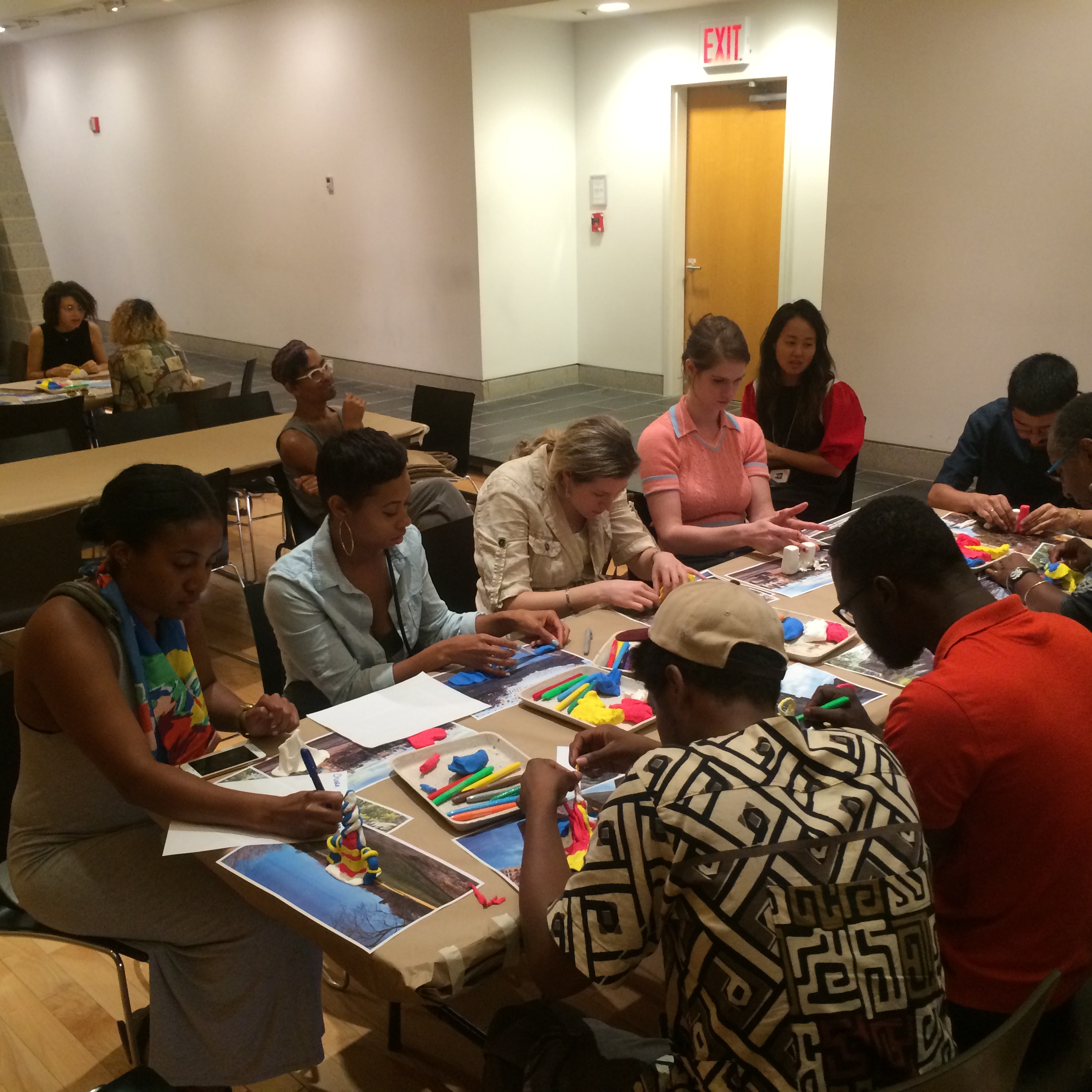 Studio Squared is a series of informal art-making workshops aimed at making a wide range of studio practices accessible to adult audiences. Each workshop focuses on a particular theme and creative process inspired by our exhibitions, and explores methods of creative production through an experiential approach.
Extending beyond the scope of work exhibited in Richard Hunt: Framed and Extended—an exhibition exploring the artist's lesser known prints and small-scale sculptures—this workshop engages Hunt's world-renown public art practice. Led by Museum teaching artists Ginny Huo and Ray Ferreira, the workshop will begin with a site visit to 125th Street and Morningside Avenue to observe Harlem Hybrid (1976), a public sculpture of Hunt's that draws together elements of the surroundings while creating a dynamic environment of its own. After engaging in social sculpture exercises, participants will return to the Museum and composite clay sculptures inspired by culturally embedded New York landmarks. Designed as a collaborative and participatory experience, this workshop prompts participants to sculpt forms that challenge perceptions of the cultural weight and significance of monuments in the context of an ever-changing metropolis.
Thanks to the generous support of Target, Museum admission and public programs are free and open to the public on Sundays. Refreshments and supplies will be provided. Please click here to pre-register.